Snowshoeing for beginners — 10 tips for tours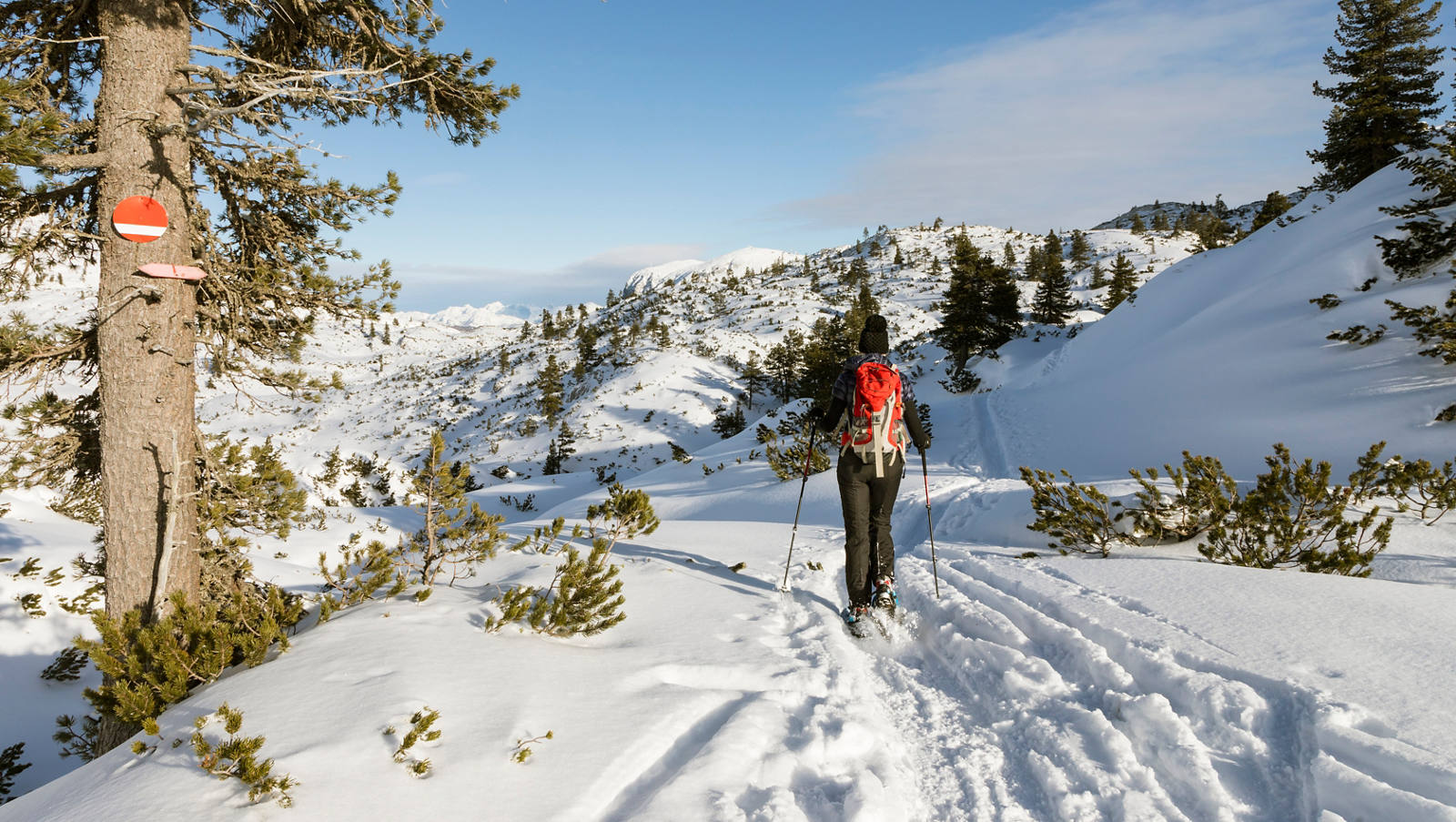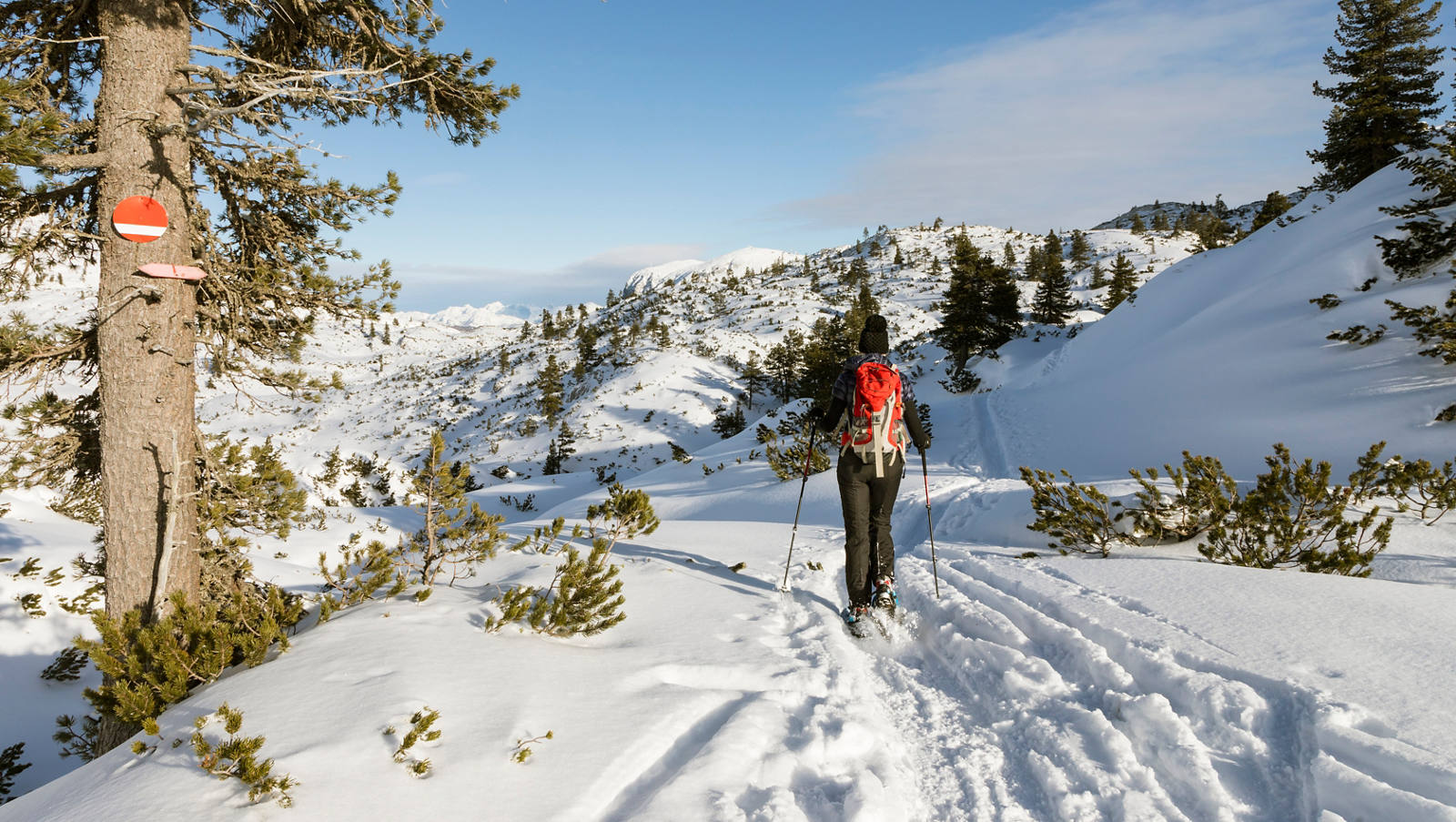 To enjoy the mountains far from the crowded slopes you don't need to be a ski tour expert or powder snow pro. Snowshoeing is a wonderful outdoor experience for beginners too. Here you will find ten snowshoe hikes for newcomers as well as tips for preparation and planning.
Equipment for snowshoeing

To go snowshoeing, the first thing you need is snowshoes. These can easily be rented for your first attempt at the sport. Two materials are generally available: plastic and aluminium. Cheaper models tend to be made of plastic, but are somewhat heavier than those made of aluminium. The latter give more lift in fresh snow and are better for steep routes uphill. On flat hikes for beginners, the low-priced plastic models will certainly serve the purpose.

Also needed for snowshoeing
ankle-high and waterproof mountain boots with a firm sole
gaiters, so that the snow doesn't get into the boots
various layers of breathable clothes (onion principle) as on a normal winter hike
adjustable hiking or ski poles, fitted with winter discs
backpack with sufficient water in a thermos flask plus provisions
sunglasses and sunscreen
map of the respective mountain region
avalanche set if hiking on unmarked trails
First steps on snowshoes

Walking with snowshoes for the first time is an unfamiliar feeling. You can't walk backwards, for example. To turn round, first turn one snowshoe 180 degrees, then the other. But, once this is mastered, beginners quickly adjust to wearing snowshoes. For the first tour, it's advisable to go with a person who knows the area, or to follow an easy, prepared trail. Other tours can then be planned according to the participants' physical condition.

Select your snowshoe trail

How difficult a tour is depends on three factors: the length of the trail, how steep the terrain is and how well you can find your way with or without a map. For this reason, the most suitable routes for beginners are those that follow marked routes and are well signposted. However, it should always be noted that fresh snow or fog can make a hike difficult. First attempts should therefore be made on a firm layer of old snow and in good weather. Even for easy hikes, it's generally advisable to check the weather conditions and, at the starting point, visit the tourist information office, for example.
Well looked after with CSS