Small ski resorts: 11 recommendations for families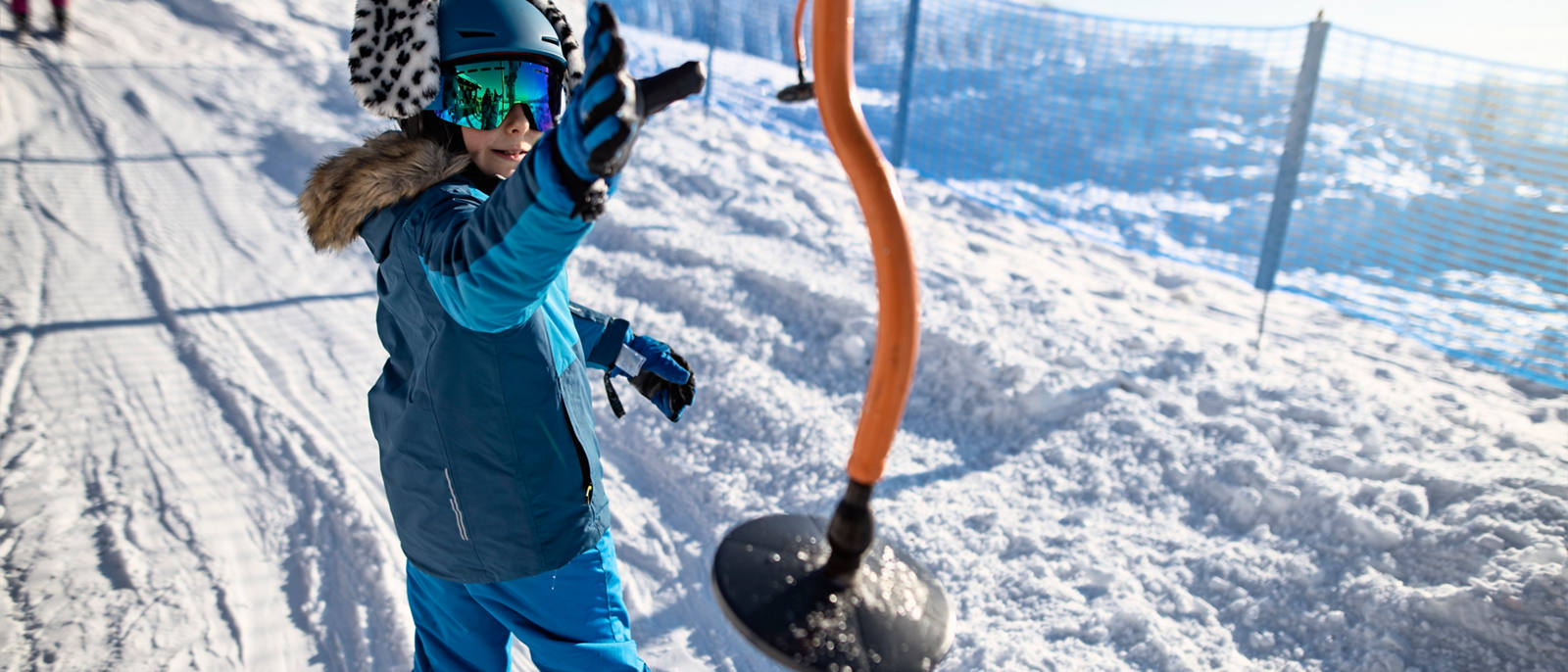 You don't have to go abroad to enjoy a nice, affordable day's skiing during the high season. Some of Switzerland's smaller ski resorts have plenty to offer! Here are 11 recommendations for a great day on the slopes.
When planning a skiing holiday or day out, we mostly picture mountains covered with snow, bright sunshine and a big bowl of cheese fondue. We're happy to forget about the mountains of luggage, the high price of ski passes and the queues for the ski lifts.
Skiing with the family
Families with children also face hurdles of a different kind – like finding a resort with pistes for skiers of every level. And there should also be bad weather alternatives and something to do after the day's skiing lessons. Ideally, the ski lift or ski school should be easy to get to on foot, or at least quickly and easily reached by public transport or car.
School holidays – reserve early
For anyone with children who aren't of school age yet, there are many relatively cheap ski resorts – especially in the low season. However, for the majority of families who are tied to the school holidays, it is advisable to book well in advance if you want to spend time at the most popular and renowned ski resorts. Which also means having to dig deep into your pockets.

Small ski resorts in Switzerland

That's why some prefer to spend their family skiing holidays in Germany, Austria or France. But there are afford­able alternatives even in Switzerland. These are often smaller, less well-known ski resorts, which doesn't mean that they don't have everything families need for a successful skiing holiday. On the contrary, anyone willing to give a smaller ski resort a chance will be delighted by the lack of hustle and bustle, the abundance of nature and the pleasant encounters with the locals.
So we have put together a list of 11 recommendations which are relatively cheap and where you can enjoy many other winter sports activities.

Inexpensive ski resorts: our 11 recommendations
60km of pistes at 1,500 – 2,362m
Anzères (Valais)
The Valais mountain village has made its centre particularly child-friendly: during the winter season, the young visitors can enjoy a sledging and ski piste along with a rolling carpet.
26km of pistes at 1,250 – 1,900m
Braunwald (Glarus)
If travelling to Braunwald by car, you have to leave your vehicle in Linthal and continue your journey by funicular. This is because Braunwald is a car-free resort.
44km of pistes at 1,619 – 2,868m
Grächen (Valais)
A small winter sports resort that is geared entirely towards families. A gondola takes you up from the mountain village to the slopes of Hannigalp, and you can listen to fairy tales during the ride.
12km of pistes at 1,200 – 1,682m
Kandersteg (Bernese Oberland)
Kandersteg is ideal not only for families, but also for nature-lovers. This small ski area has a reasonable number of pistes, ranging from easy to medium in difficulty.
100km of pistes at 1,445m
Les Mosses incl. Leysin (Vaud)
This mountain village in the Vaud Alps is part of the Leysin - Les Mosses - La Lècherette ski area, with around 100km of pistes on offer. Thanks to its extensive network of cross-country trails, Les Mosses has also become known as a biathlon centre.
20km of pistes at 1,061 – 1,568m
Les Paccots (Fribourg)
The holiday resort is situated close to Châtel-St-Denis and can be easily reached from Fribourg and Lausanne in around 30 minutes. Its gentle slopes and Snowli snow garden make it the ideal place for children to learn to ski.
30km of pistes at 1,300 – 2,427m
Ovronnaz (Valais)
The pistes for all levels and snowpark with timed ski cross runs are not the only highlights to be found in Ovronnaz. Where better to relax than in the thermal baths with wonderful views of the mountains all around?
14km of pistes at 800 – 1,600m
Sattel-Hochstuckli (Schwyz)
The world's first-ever revolving gondola carries winter sports fans from the valley station in Sattel to the top of this family mountain. If you decide to stay in Mostelberg, at an altitude of 1,200 metres, you'll have direct access to the ski school and the Rondos Kinderland facilities for children.
80km of pistes at 1,200 – 2,713m
Savognin (Graubünden)
Savognin is situated at the heart of Parc Ela, Switzerland's largest nature park. The family-friendly ski resort has long, extra-wide downhill runs. The Kinderland facility for children is right in the middle of the village and you can leave your children here to be looked after and fed even if they're not taking part in a skiing course.
53km of pistes at 1,166 – 2,350m
Sörenberg (Lucerne)
Thanks to the many activities it offers, the Lucerne ski region is ideal for the whole family. If you don't ski or snowboard, you'll find fantastic snowshoe trails, winter hiking paths and cross-country trails. Or you can have fun on the sledge runs and natural ice rink.
35km of pistes at 1,300 – 1,935m
Stoos (Schwyz)
The funicular railway will take you from Schwyz to Stoos at world-record speed. The car-free ski resort offers access to slopes to suit all tastes and levels of ability: easy runs for beginners; broad, panoramic pistes for those who like to ski for fun; and steep descents for experts and thrill-seekers.
Don't miss out
Healthy tips
Get the CSS newsletter by email.
Subscribe now
Well looked after with CSS